The Art of Storytelling Through the Lens of a Self-Portrait with Lisa Haukom of Goldenbrand.co EP: 135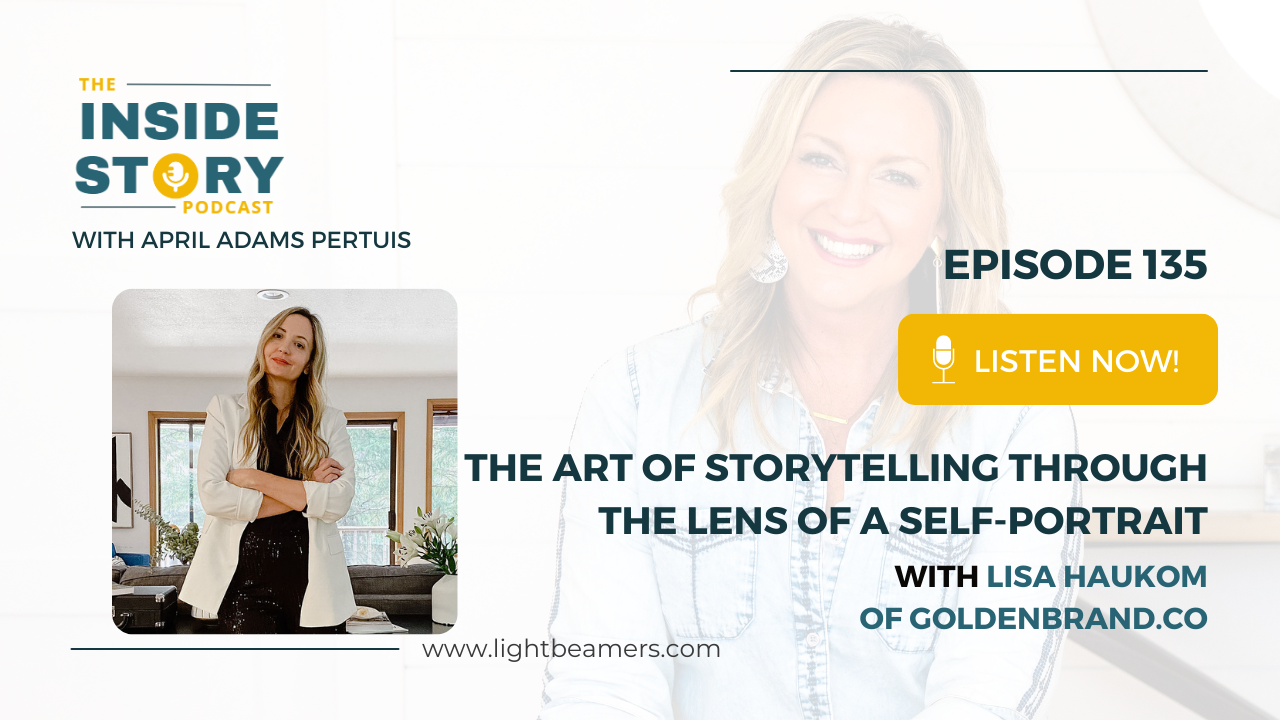 People share their stories in different ways. Some do it on the big stage, others do it through podcasts (like this one!), and still others do it through books. And then there are those who do it through the lens of a camera and also help others share their stories through photography.
Lisa Haukom is a story-based self-portrait photographer who brings your unseen moments to life through lifestyle and portrait photography. Based in the Pacific Northwest, she provides virtual and photography services to her interior, lifestyle, and brand clients using their iPhone cameras.
Lisa shared so many wonderful insights, so I invite you to listen in as we talk about:
How she discovered photography as an element of storytelling

Putting herself through 30 days of self-portraits that made her dive into the psychology behind what is photogenic

Her 8-week photography challenges where she has seen women learn self-acceptance, self-kindness, and compassion

The changes she saw in herself after her own discovery journey

Doing the deep work of introspection through self-portraits and coming out of it with a greater appreciation for your own unique beauty
Pictures are worth a thousand words, and self-portraits are visual stories of a person's journey, experiences, and emotions. And like I always say, your story matters. So my challenge for you is this: take a self-portrait today, and see what story your photo holds.
Interview links
Check out The Goldenbrand Co. on Instagram
Visit the official website