Human Design + Storytelling with Danielle Laura EP: 137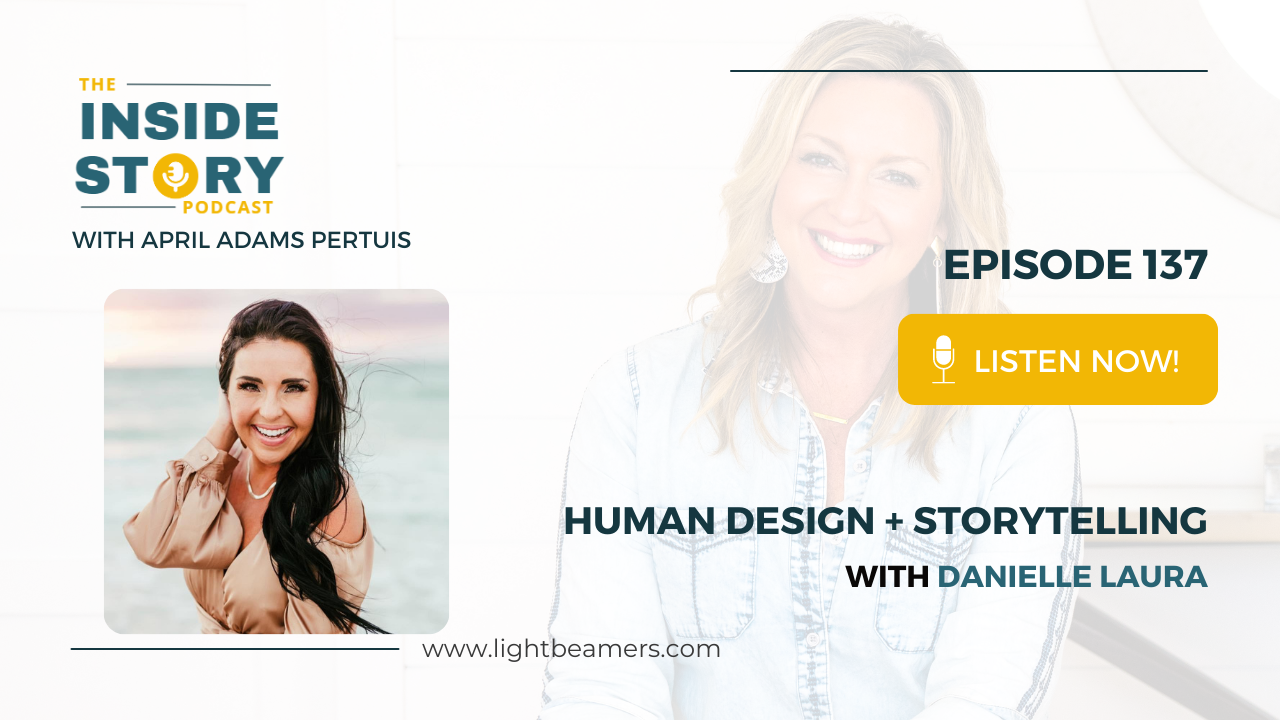 For the first time, I'm digging into human design. It's a specific way to learn more about your personality, emotions, and energy centers, and today on the show, I've invited someone who can help me – and YOU! – understand human design better and how it can help different areas of our lives.
Danielle Laura is an internationally acclaimed spiritual advisor, seer, and human design & gene keys energetics expert for conscious thought leaders, healers, entrepreneurs, and celebrities around the globe. Her mission is to "ignite more embodied leaders" who will positively impact the world in the most fulfilling way.
If you're even a little bit curious about how human design works and what it means, tune in as Danielle and I discuss:
How she thought she was living her best life but was still missing that "something" she couldn't put her finger on

Stumbling upon the world of human design and gene keys and experiencing a spiritual awakening, that began her journey to living the life she was designed to live

The five types of human design and the differ rent profile lines, and understanding how your type can define the way you use storytelling in your life

Discovering my own human design and profile lines – which was so exciting and spot on!!

How different areas and aspects of your life can benefit from knowing your human design
As Danielle so wonderfully puts it, human design is like a permission slip for you to be who you really are and live the life you're meant to live. It can give you an insight into your own unique nature, including your strengths and weaknesses, your life purpose, and how you interact with the world. It's a tool designed for self-discovery and growth – definitely something worth looking into.
Interview links
Connect and work with Danielle
Grab a copy of Danielle's Free Guide on the Introduction to Human Design