Navigating Life's Transitions with Becky Burroughs EP: 133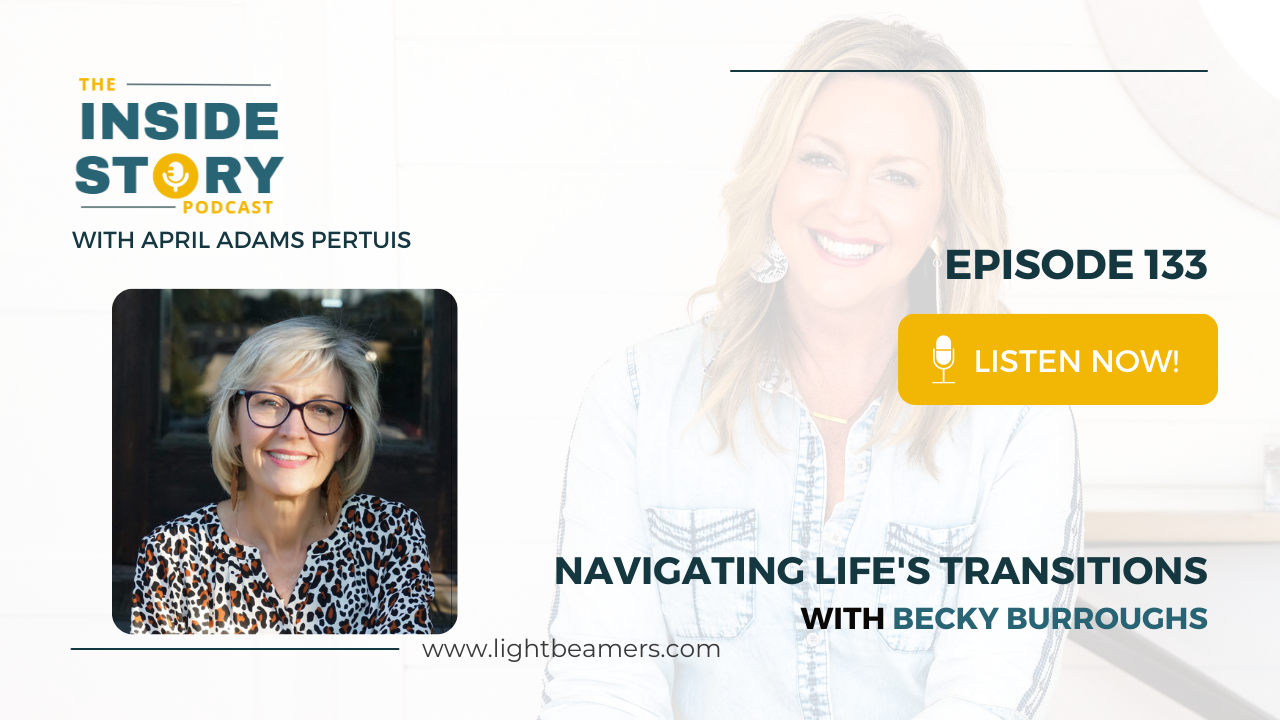 One of the biggest joys of my job is seeing women cross the finish line to their big, hairy, scary goals… and using their story as a centrifugal force to help them along the way!
Becky Burroughs first became an author when she wrote a chapter in our collaborative book last year called Elevate Your Voice.
This week, her first solo endeavor as a published author comes to fruition with her book, Come Back Home to You.
I'm so excited to have Becky again on the podcast, and I invite you to join us today as we talk about:
How writing a chapter for the collaborative book Elevate Your Voice moved her to write her own book

What inspired what she wrote about in the book, and why resiliency is at the core of Come Back Home to You

The different transition points we encounter in our lives that either break us down or help us see who we really are and where our strengths lie

What makes sharing her story

—

and the stories of other women

—

completely worth the time it took to create this book

The events leading up to the book launch that almost didn't happen
As of this episode's release, Come Back Home to You has already been declared a #1 New Release on Amazon. I am so proud of Becky, and I celebrate her strength and courage in sharing her story through this book and inspiring others to live life to the fullest.
Interview Links
Grab a copy of Becky's book here >> Come Back Home to You